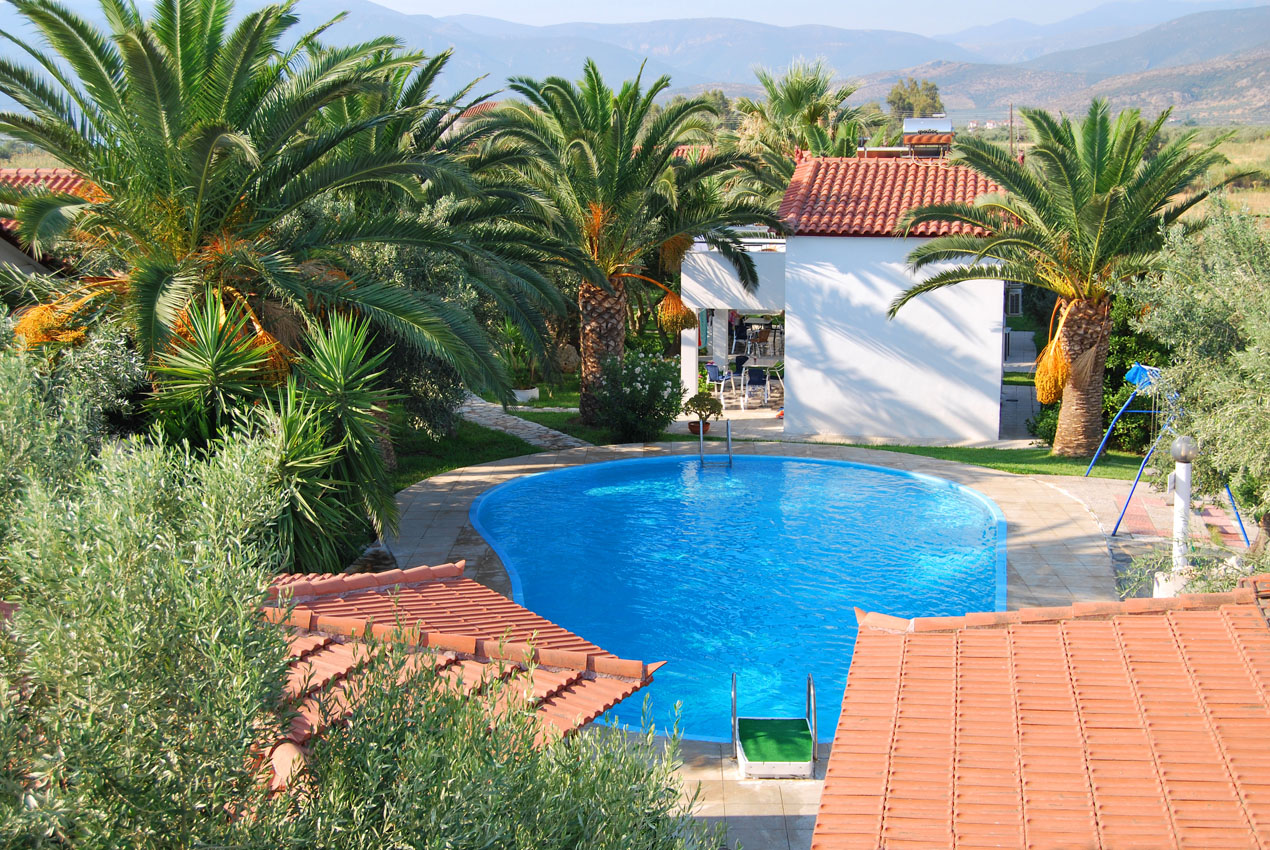 Houdis Houses, Family Holidays in Peloponnese
Independent Maisonettes In Peloponnese
In an area of one acre you will find our eight independent maisonettes in Paralio Astros. Enjoy the sea view from your balcony or relax by the pool located in the center of the complex. Our garden, full of olive trees, palms and flowers, offers a friendly environment away from daily routine. Enjoy happy moments with your family and friends at our two barbeques.
The particular location of the complex provides a safe environment for carefree play of your children close to nature. Access to the sandy beach does not require transportation, as a 5 minute walk is enough!
Fully equipped kitchen with kitchenware
Air Conditioning (cooling / heating)
Large private terraces and balconies
Basketball and Tennis Court
Pet are allowed only with a specific permission
Paralio Astros
Paralio Astros is located in Peloponnese, in the prefecture of Arcadia. It is 30 km distance from Nafplio and 40 km from Tripoli.
Paralio Astros offered for a quiet, romantic walks in the picturesque harbour with fishing boats sailing, as well as exploring the quaint little streets.
Paralio Astros Beaches
You can choose one of the many Beach bars to enjoy your swim.
Choose one of our wonderful beaches and let's go swimming!.